Reliable air conditioning
Technical solutions that can be relied on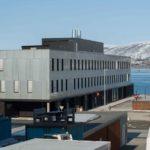 Around 300 people work at the Tromsø police station, which is a multi-function building with a wide range of facilities. In addition to standard office spaces, the station houses interrogation rooms, holding cells, a gym, child protection facilities including a playroom and a 50-metre indoor shooting range. Some of the premises have bullet proofing reinforcements. Police chief Einar Sparboe Lysnes explains that despite the wide range of spaces housed in the building, no problems have occurred in the control of the heating and cooling.
Solution
Reliability was one of the main requirements for the air conditioning installed in the Tromsø police station, located north of the Arctic Circle. The system is designed to use geothermal heat from the bedrock in the heating of the premises in winter, while in summer any excess heat is directed into the geothermal wells. In addition to helping to maintain a pleasant indoor temperature, this contributes to the accumulation of stored heat in the wells, which can then be used for heating in winter.
Critical premises
The building also harbours a space that only persons with a special permit may enter: the command and control room. Other critical facilities are a data centre and a spare power room with battery banks. All these premises require a cooling system with disruption-free operations. For crisis situations, Chillquick Intop system acts as an independent backup cooling system.
Workers must be kept satisfied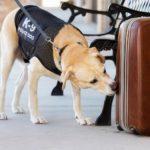 Police personnel also work with police dogs. Most of police dogs' tasks are involved in finding matters. The work of police dogs is demanding and requires precision, so it is important that their well-being is ensured. In the police house, in the dogs' resting place, dogs can rest in chilled areas. Cooling is provided by the Chiller Box fan coils.
Devices and services included in the package
Box fan coils
Chillquick Thermo heat pump
Chillquick Intop chilled water station